Is Printer Activity Monitor Still Needed?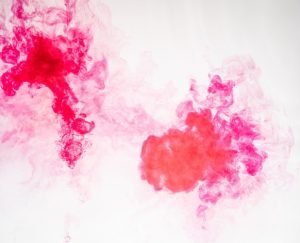 Printer Activity Monitor is one of the most ingenious products created by a software company. Red Line's product allows office supervisors and bosses to keep an eye on the amount of work and the type of work different printers in the office are indulging in.
Lot of people are wondering whether such a software is still needed considering that offices, especially big ones, have a big enough budget to handle somewhat higher expenses.
This is a narrow view of the job that this software does. It is not simply meant to reduce the amount of paper, ink and cartridges that are used in the offices and reduce the mischievous among your employees from occasionally printing their own documents.
Its goal is to create a larger environment of accountability and prevent printers getting busy with work that is not official.
So, the argument that the loss of a few bucks is not a big enough reason to purchase a whole new software stands on a weak ground. Furthermore, there haven't been too many replacements or similar softwares that have been introduced in the markets, so it's a safe bet to choose this product and go with the one that is already established in the market.
To understand whether the Printer Activity Monitor is needed or not in the present-day context, it is essential to look at the risks and rewards of making that purchase. So, let's size up the benefits and disadvantages of using Printer Activity Monitor in the present-day scenario.
List Of Benefits Due To Printer Activity Monitor
It prevents your employees from using office printers along with office paper and ink cartridges for their own personal use
It lets the office administration know which printers are being overworked and which are lying idle. By transferring work from the former to the latter, better allocation and use of resources can be achieved and the need to by new printers can be avoided
By noting down every document that has been printed, Printer Activity Monitor makes you capable of knowing whether relevant documents are being printed or unnecessary paperwork is being generated
It provides an accurate estimate of how much paper and ink is needed for each department allowing you to make a correct amount of purchase
Disadvantages Of Printer Activity Monitor
For big companies with large budgets, it may not be worth their while to spend that much energy finding out the number of pages printed
Sometimes, a department may have to print more pages than before due to unique circumstances. But Printer Activity Monitor would still show only the amount of paper printed. This could lead you to suspect something is wrong for no reason
The amount of information that is being generated by this software would take up space in your hard drive which can be used for something more productive
Conclusion
It is evident that the advantages of Printer Activity Monitor are clear more than the disadvantages. So, it can be said with some certainty that this software is still very much needed for companies.